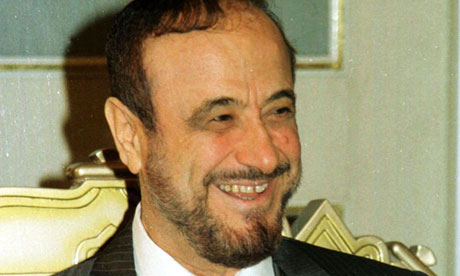 The uncle seems to have a lot of properties in France, so they say (anti-corruption groups). Lucky man.
The group says that it was impossible for Mr & Mrs Assad to earn this amount of money from his presidential apanage so as to buy for examle, this property:
A chateau with 45 hectares of land just outside Paris, a series of apartments and a plot of land in the west of Paris, and a vast townhouse on the exclusive Avenue Foch with a view of the Arc de Triomphe said to be worth about €90m.
The groups claim  that Assad's fortune is far beyond what he earned as a military commander or vice-president before he left Syria in 1984. They allege that his holdings, including a luxurious seven-storey townhouse on one of Paris's most expensive streets and several dozen others apartments, must have been amassed by pilfering Syrian public funds and abusing power.
More details at http://www.theguardian.com/world/2013/oct/01/bashar-al-assad-france